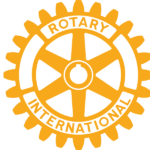 The Rotary Club of Alabaster-Pelham
A Southern Christmas Bazaar
Pelham Civic Complex
Saturday, November 18, 2023
9:00AM – 4:00PM
Santa will be joining us from 2:00pm – 3:30pm

Craftsman, artisans, and merchants from across Alabama and the southeastern United States will gather at the Pelham Civic Complex in Pelham, Alabama on Saturday, November 18, 2023. They will all bring with them unique and amazing gifts, clothing, ornaments, decorations, and food to tempt and entice shoppers. Guests with shopping in mind, prepared to be amazed at the talent and ingenuity of these craftsman. Make plans to attend now. Doors will open at 9:00am.

Tickets can be purchased at the door
*Adults             $8.00
*Children          $3.00
$1.00 discount on each ticket with a canned food item to be donated to Oak Mountain Ministries.

The Rotary Club of Alabaster-Pelham began over fifty years ago by local businessmen with hearts for serving, giving and of course meeting and eating.  The club follows the covenants of Rotary International and is a good community partner for the Shelby County area.  Rotarians are enthusiastic about their mission; and work tirelessly to achieve their goals and take great joy in giving back to the community.
Over the previous ten years, the Rotary's A Southern Christmas Bazaar has raised more $150,000 to donate back to Shelby County.  Donations have been made to various groups such as the Pelham Public Library, the Community of Hope, Backpack Buddies, Manna Ministries, the King's Ranch Equestrian Program, and others. You will find a complete list of 2022-2023 of Donations and Grants on our Giving Back Page.
If you have an interest in being a part of Rotary or have questions, please contact us via our website www.alabasterpelhamrotary.org  or speak to any one of the Rotarians at the Bazaar.


Platinum Angels
ALEX STRANGE – RAYMOND JAMES

Merry Christmas Sponsors

Santa's Helpers Sponsors

Candy Cane Sponsors
FIRST HORIZON – DEBBIE PARROTT
MOBELEY DEVELOPMENT INC BALLANTRAE
SPIRE
WATTS AUTO DEISEL SERIVCE INC
Rotarian Jim Elrod
Rotarian Jim Elrod
Rotarian Jim Elrod
Rotarian Jim Elrod
Rotarian Jim Elrod
Rotarian Jim Elrod

Mistletoe Sponsors
LYLE E ARRINGTON PC
ROLAND MILLING LAW LLC
SPECIFICATION RUBBER PRODUCTS
ROTARIAN CARLA RATHBURN
ROTARIAN I H MCNEILL III
ROATARIANS BOB AND DIANE VANLOAN
ALABAMA FURNITURE MARKET
ROTARIAN CHRIS TAYLOR
REHAB SELECT-SHELBY RIDGE
CODEIT DESIGN

Holly Berry Sponsors
CENTRAL STATE BANK
PELHAM EYE CENTER
LELCO INC
ROYAL BEDDING
SOLD BY STASIAK LLC
SOLD BY STASIAK LLC
SOLD BY STASIAK LLC
SOLD BY STASIAK LLC
SOLD BY STASIAK LLC
SOLD BY STASIAK LLC
SOLD BY STASIAK LLC

Reindeer Games

a.edge designs
ALLELUIA APOTHECARY
BEAUTAMOUS M LLC
ELEMENTAL DESIGNS
E'S UNIQUE JEWELRY
FABULOUS FINDS
GLENWOOD PECANS FOR AUTISM
HATS BY MARY KAY
JACQUELINE VASCOTTO
JENNY-LEIGH ART
K&S CREATIONS
LEAFGUARD GUTTER SYSTEM
MACY REEVES WITH MAR ORNAMENTS
MAJESTEES
NANA BAKES
PAPARAZZI JEWELRY
SCENTSY INDEPENDENT CONSULTANT
SOUTH AND OAK COMPANY
SOUTHERN TASTY TREATS BEE CREEK FARM
SOUTHERN TREASURES ONLINE
TAYLOR MERCER
THE SOAP BOX-ALABASTER/BUCK CREEK CANDLE
TINGLE CARVINGS
TURNER PROMOTIONS
UNIQUE STITCHES
YOUNG FARMS
JAMZ BY JUDY

REGULATIONS
General:
Exhibitors may not assign, loan or sublease booth space to another person or entity without written approval of the A Southern Christmas Bazaar committee (management). Exhibitors must receive written approval of any change in the nature or general content of booth stock from that approved by management upon application.
Children under twelve will not be allowed to stay in a booth or run unsupervised through the show area. All children with an exhibitor must have an exhibitor's badge or ticket stamp. Unprofessional conduct will not be tolerated to include, use of alcohol, drugs, weapons, profanity or inappropriate dress.
No smoking allowed.
No loud music allowed.
No pets allowed.
Exhibitors must wear exhibitor badges at all times.
Exhibitors will receive 2 worker badges.
Exhibitors must not sit in the aisles.
Chairs must be placed within the rented space.
Exhibitors must be respectful of other exhibitors and refrain from encouraging shoppers away from one booth to another.
Exhibitors are responsible for paying their own taxes (appropriate forms will be provided).
Exhibitors who do not fill orders in a timely manner will forfeit their booth approval for future shows.
Fragrant items and food items must be sold in airtight packages.
Set up will begin at 7:00am on Saturday, November 18, 2023. Friday evening set up is not available.
Please unload as quickly as possible keeping in mind the other exhibitors.
All customers must be given a receipt which includes the exhibitor's name and contact information.
No going out of business, sale prices, or advertised discount etc., signs are allowed.
Financial:
Completed application/contract and equipment order forms are due by November 10, 2023 along with booth deposits of one half the booth rental fees.
Booth deposits are non-refundable after November 6, 2023.
Balance for booth rental fees, along with equipment costs are due no later than November 10, 2023.
Booth cancellation policy:
Equipment ordered after November 6, 2023 will incur additional charges.
Within 90-120 days of show – full refund less $50.00 bookkeeping fee
Within 60-90 days of show – full refund less $100.00 bookkeeping fee
Within 59 days of show will result in forfeiting all monies paid
Food And Beverages:
No open food products may be sold. There will be a concession stand open at all times for the benefit of exhibitors and visitors.
Booths:
Booths must be open and staffed during all show hours. Booths must be set up within the purchased space. No booth will be allowed to have a display or signage more than 10 feet tall.
Booths must be completely set up prior to 8:45am on Saturday, November 18, 2023, and taken down no earlier than 4:00pm on Saturday, November 18, 2023. Booths must be completely removed from the show area by 5:30pm.
Exhibitors will provide their own table coverings.
Nothing can be hung from booth poles or curtains. Use of helium balloons must receive written approval prior to use.
No candles or open flames allowed. Extra tables and chairs are available for your use if ordered by November 6, 2023.